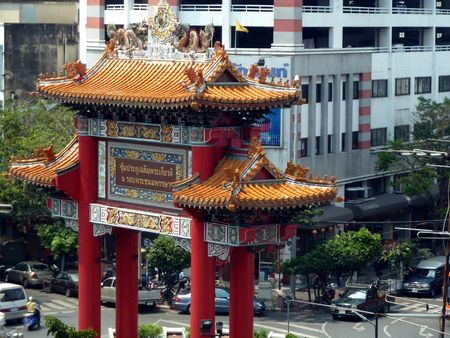 In the pool, Zoe and Rita decide to burn all calories gained during the wonderful breakfast. Zoe is now a fast swimmer and proves hard to beat!
Today is our last full day. Walking around in Chinatown, I make the observation that all Chinatowns in the world are similar, they can be as far from China as possible, there are always the same smells, red lanterns, loud locals.
We visit a big temple with a golden Buddha in intricate designs, then a Chinese shrine. We spend some time walking a covered Samong street and then go for an ok lunch next to the pier. A taxi takes us to a shopping area where Jeremie is on T-shirt vendetta and then we come back to the pool at the hotel to cool down.
Today is Noemie's 2nd birthday, she has been adorable all day long.
This is our last day in Thailand and we got to head back home.