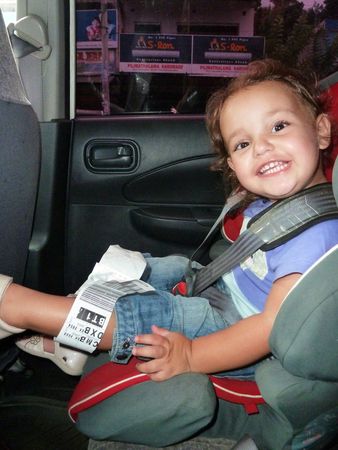 It is a long day at work and we end up leaving quite late and rush through Beirut's traffic to head back home. We barely have time to put the final touches on our luggage, and prepare Noemie for the big trip before the taxi arrives.
All goes well at Beirut's airport, and our trip to Dubai goes smoothly. It is nice flying aboard Emirates, and the remake of Dubai's airport surprises us. We spend some time sampling fine spirits and noting down what we'll buy on our way back. When we board the plane to Colombo, Noemie is already sleeping and she will wake up only we land at our final destination. Going through immigration and customs in Colombo is very straightforward and the airport has changed a lot since the last time I was here in 1997…
We have booked a car and a driver and it was great to find him right away. We don't want to drive in Sri Lanka, and are tired of everyday's traffic in Beirut, adding to that the little appetite for spending time finding our way.
Strange enough we are not tired although we slept just a few hours. It takes us ages to reach Kandy, the country's second biggest city. Four and half hours when we thought it should take three. I can't complain as I slept most of the way and woke up just in time at the arrival in the hotel. We chose to stay at an old colonial house in the country side just outside of Kandy. We spend some time by the swimming pool and then have lunch by the terrace before a well deserved three hours nap.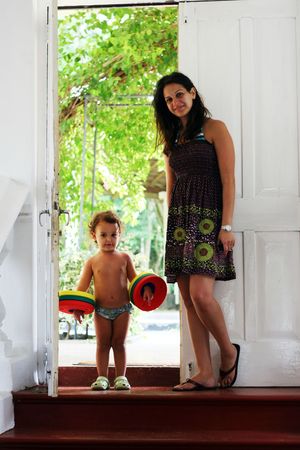 Tip of the day
Rent a car: USD35 /day for a car and driver.
At Kandy, we stay at The Mansion. It is a huge colonial house, set back in time with a very large garden and a swimming pool.
Entry to Sri Lanka: no visa required for most Western countries