Here we are in Bangkok. We enjoy a nice swim at the wonderful pool right after breakfast. Bangkok's tourist attractions - though not always full with history or cultural traditions, are not to be missed. We head first to the grand monuments at Ko Ramanakosin. Among the usual suspects, the grandiose RoyalPalace and Wat Phra Keaw. We hire the services of a guide which proved useful in understanding the religious, cultural and historic significations of this wonderful place.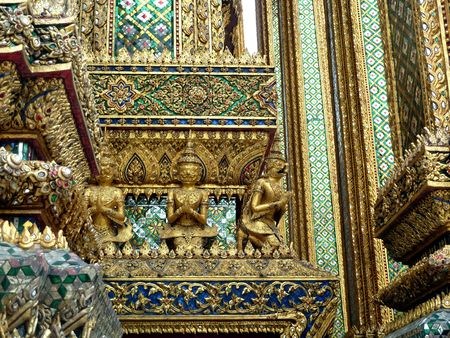 We turn around gold pagodas, the temple guardians and various statues and the revered emerald Buddha.
In the open air, the amulet market is amazing. There are amulets of all sizes, shapes, designs, and it also gives an idea of the popularity of amulets among Thais.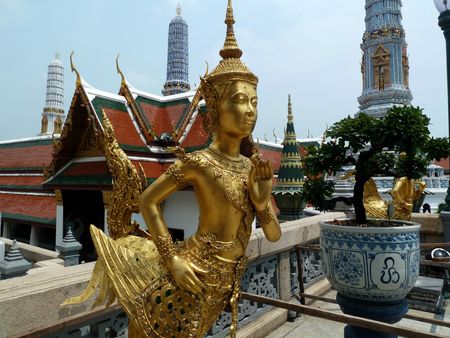 We have lunch by the river while watching the boats coming and going. For the first time, we experience food that is quite spicy even by our standards.
Bangkok lives up to its reputation. The ride home by taxi proves to be quite lengthy with traffic jams all over… Success always comes at a price!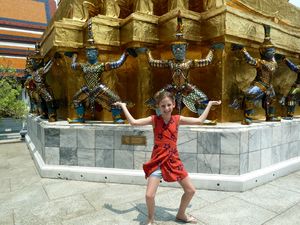 I escape, in search for a massage parlour, and end up with a super painful cure-it-all massage whilst Jeremie goes to the pool with Noemie and Zoe.
Then came Jeremie's turn for massage while I put Noemie to sleep. We went to a very nice Korean restaurant and call it a day.