What does one drink in Goma?
Usual suspects include wine and the 'traditional' vodka orange or vodka red bull.
We're keen for a change really. Let's then extend somehow our drink list.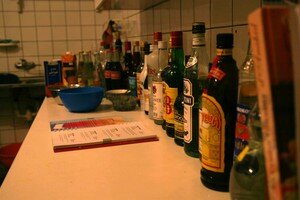 Let me introduce you with Jeremie's favourite new toys: a shaker, cocktail book, and countless bottles of spirit.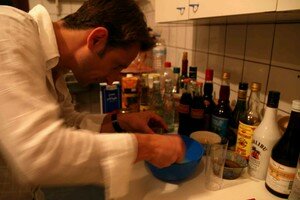 Don't ask me what he prepares. Some kind of lemon preparation apparently.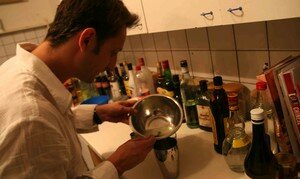 Almost scientifc doses...
Preparing some ice...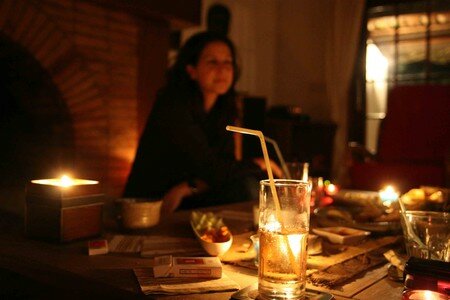 And here is the result.
Delicious really!