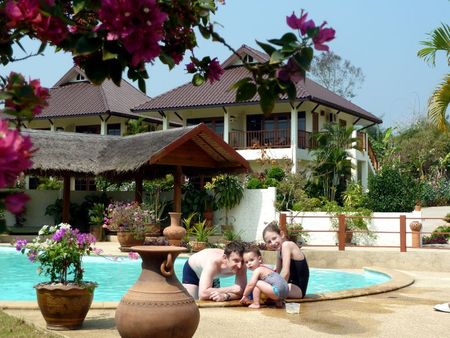 It doesn't take us a lot of thinking to figure out what we will do today. We have been moving a lot these past days and we decide to stay and enjoy the pool. It will be farniente time! We spend time on the terrace, walk around in the beautiful garden on the river side and look at all the nice flowers and the water ponds.
We spend the day eating, swimming, eating, sleeping, having a massage, and relaxing.
Towards the end of the day we go and visit Wat Tha Ton. The place is made of different temples spread around in nature, at different stages. It is quite nice and the setting is magnificent. On top, it all ends at a very big temple with a stunning collection of Buddha statues from a multitude of countries, not all of them known for their traditional Buddhist heritage.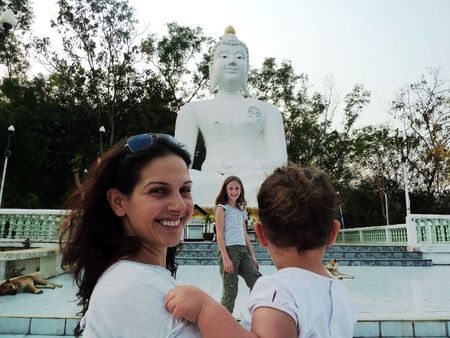 For dinner, we come back to the restaurant where we've been yesterday and order exactly the same dishes…