We are awoken by a fresh feeling as we are completely out of gas and heating. We take a look at Milford Sound from a distance but decide not to go on a boat cruise. Instead we enjoy breakfast near the harbor while watching the hordes of tourists getting ready for a cruise amidst camera flashes and noisy group tours. The Milford road is less scary on the way back and we soon came to miss the 'Avalanche area' signs. We pass by Queenstown which we find much more pleasant on a sunny day. We stop for lunch at a very nice venue before heading to Wanaka. On arrival, we spend a part of the afternoon laying on the grass, enjoying the sun, watching the seagulls and playing with Noemie. We stock up on goodies and baby food and hit the road.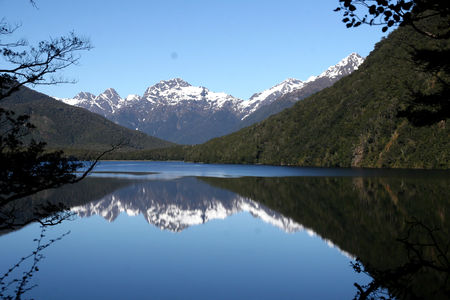 As we leave Wanaka, the road that skirts the lake is marvelous, curvy with incredibly serene scenery. Probably one of the most beautiful roads in New Zealand. We stop at a beautiful shore around Makarora and have a walk. The winds at the lakeshore rock our parked vehicle ensuring a great nap for Noemie. No traces of human species in the area: no houses, no cars, no boats, just silence and untamed nature. It feels like 200 years ago…except for the luxury of smoked salmon and great ginger wine at dinner.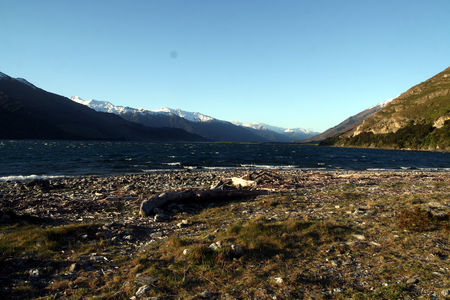 Tips:
Lunch at Eighchards, very good upscale food, close to the lakeshore in Queenstown.
We sleep at the far end of lake Wanaka at Makarora.