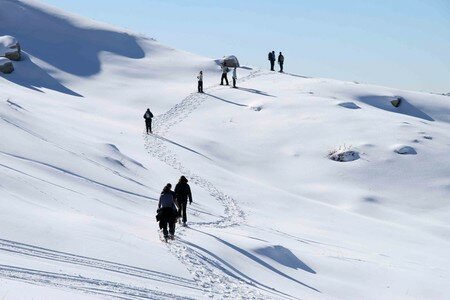 It is a beautiful Sunday and we decide to head to Jabal en Knisse. Just close to Laqlouq.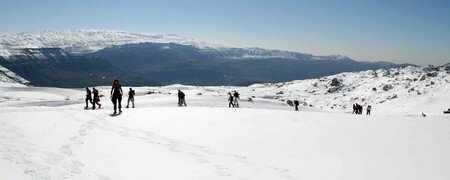 We are a group of 10. We all start the snowshoe trek under a beautiful sunshine.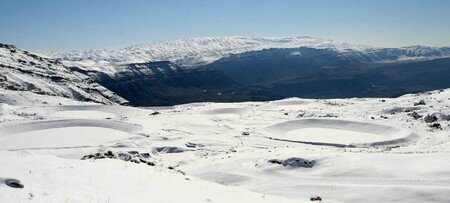 The views over the frozen lake are spectacular.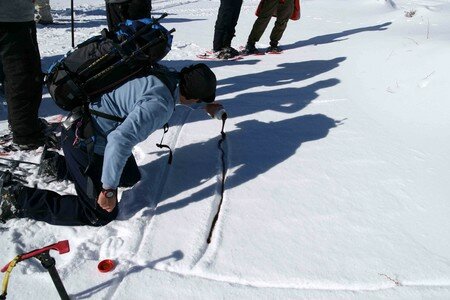 We try a local speciality: ba'asama. One just need to mix it with snow!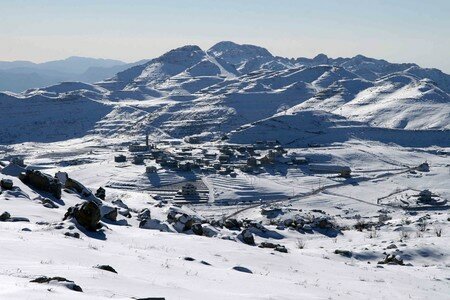 This is Laqlouq.