A few weeks ago, Rubiga - an adult female gorilla of the Kabirizi family - was killed in the Virunga National park. The reason of the killing is still not known.
As you can imagine, we were disturbed and shocked with this news.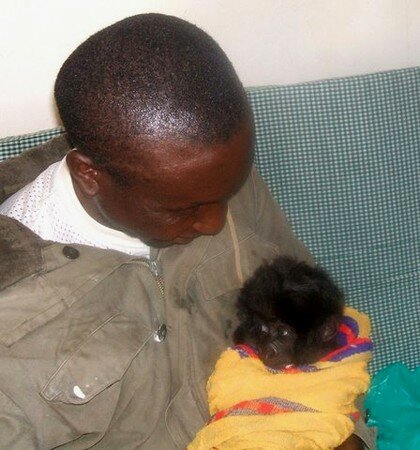 This is Ndakasi. The gorilla orphan that is currently being taken care of in Goma. An orphan gorilla has very few chances of survival and thus need constant care.
Ndakasi weighs 2.6 kgs and drinks between 3 to 4 liters of milk a day.
He recently suffered from a respiratiry infection that was leter diagnosed as Pneumonia.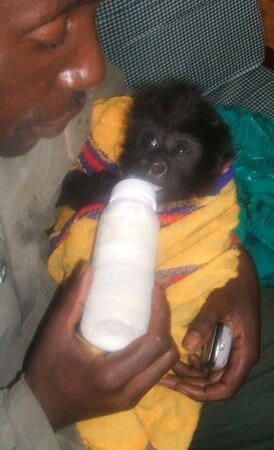 You can learn more about Ndakasi and the whole story about the Kabirizi family in Wildlife Direct Blog
If you want to help, please do not hesitate to donate to this organisation, we can assure you it's money well spent. Wildlife needs to be protected in DRC and all kind of support is welcome.