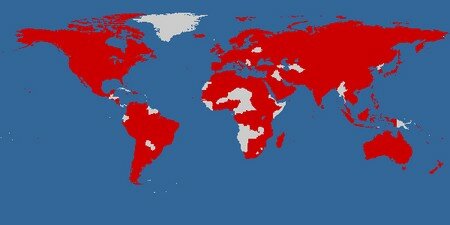 Time to take stock.
We've started this blog a year and half ago. Since then, 65,000 people visited it and read more than 350,000 pages.
But what we like above all is that you visitors come from almost all over the world.
This map shows where you are all from (in red).
Thanks for your fidelity and all the kind messages sent.