I went to Lebanon a couple of months ago and all along the road heading south from Beirut, one could see those posters.
This is Hezbollah's propaganda. A divine victory? Tell me about it!
This is what the Lebanese won: 1200 civilians dead (including many children), thousands of houses destroyed, unexploded ordnances all over south Lebanon, a level a destruction equivalent to half of Lebanon's GDP, etc...
So we've decided to post some drawings, to put the record straight.
.
.
.
.
.
.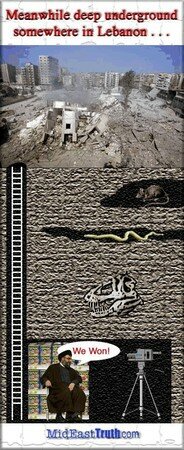 .
.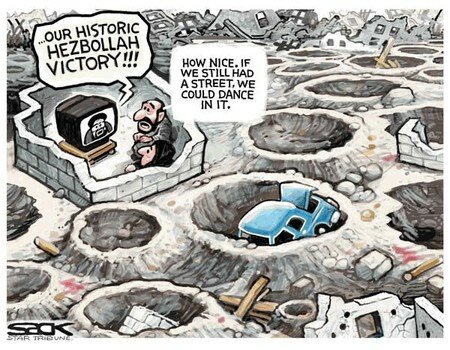 .